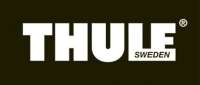 Thule Shine/Spring /Urban Glide 2/Urban Glide 2 Double - Baby Nest
Thule Bassinet transforms your Thule Sport Stroller into a pram. For infants aged 0-6 months.
Cozy footmuff with head support to keep your newborn warm and comfortable.
Properties:
Includes soft head rest pillow for extra protection and comfort
Easy to install in seat to create a cozy lay flat surface for your newborn
Harness threaded through head pillow to safely secure your newborn
Machine washable
Suitable for newborns up until 6 months old
Soft grey lining with black outer fabric
The carrycot fits the Thule Shine, Thule Urban Glide 2, Thule Urban Glide 2 Double, Thule Spring
Product dimensions (WxLxH) 26 x 74 x 14 cm (wedge 5.5 cm)
Product weights: 650 gr
Model number: 11200310
Warranty 24 months.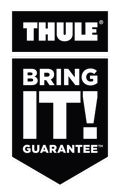 Bring your gear with confidence
Thule is dedicated to providing exceptional products that are quality tested and guaranteed against defects in materials and workmanship.