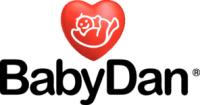 Baby Dan - MULTILOCK Universal Locking System
Extremely versatile lock that can be used almost everywhere
DETAILED INFORMATIONS:
Perfect for conditions where no other locking system can be used.
Made with clippable strap with adjustable length up to 20 cm
Perfect for all types of doors (eg. freezer, refrigerator).
Suitable for doors made of glass.
Unmatched ease of installation without any tools required.
No need to drill holes. When the lock is not needed any more it can be removed without leaving any trace.
Easy to use by adults while maintaining safety for children
Package consists of 1 piece.
2 years guarantee.